Prescription vs Application Report
The work quality report relates a prescription with its corresponding point or polygon application map. A use case would be to make a prescription for a variable dose of fertilizer and when applied, the respective map is available, with that information an analysis is carried out on the effectiveness of the work.
In the report you will find:
    1. General information of the field: name of the field, farm, season, surface, crop, hybrid and harvest date.
    2. Analysis of prescribed doses and application carried out, describing the effectiveness of the application.
    3. Prescription and application map.
Take an example!
To better understand the concepts and the information that is represented, you can download an example of the operation quality report.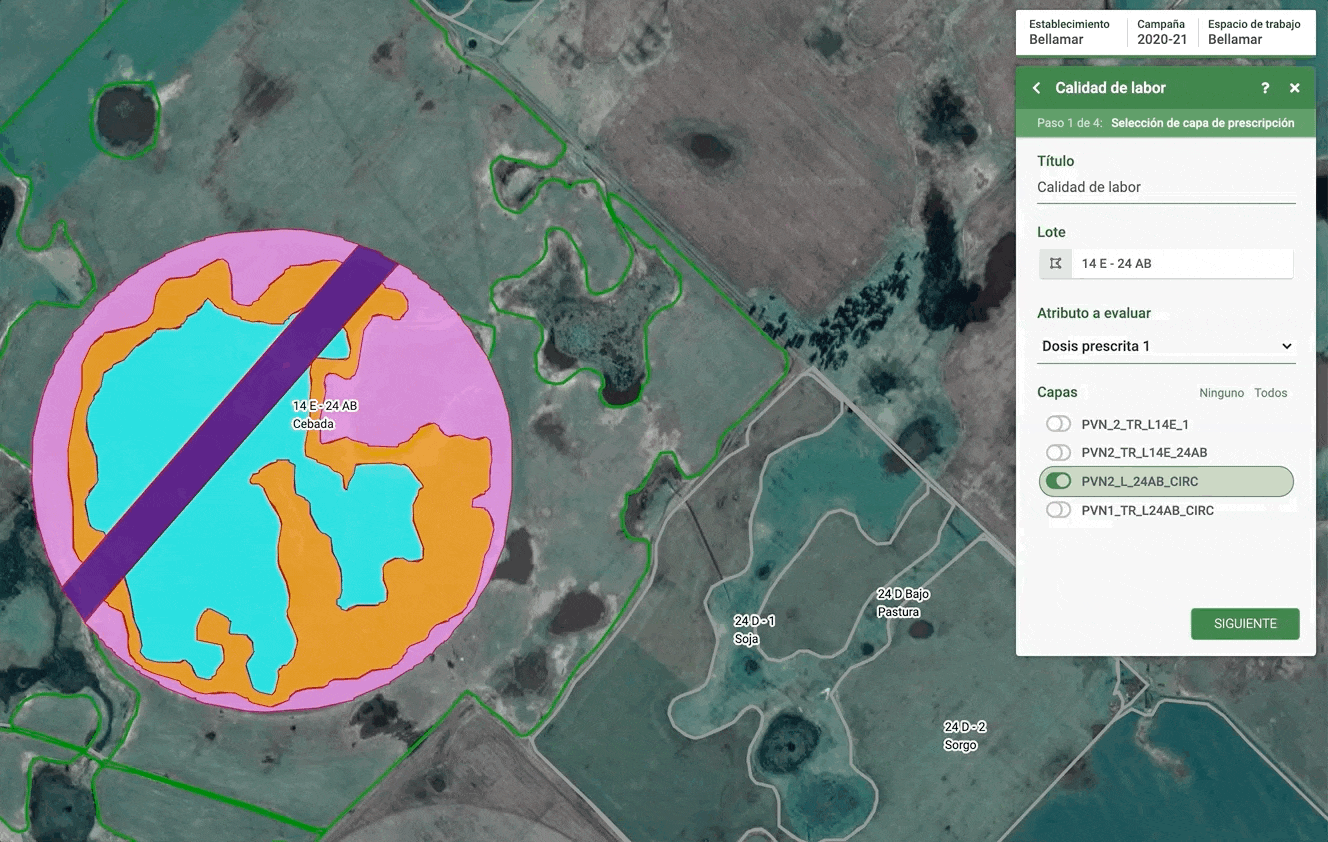 Starting from the average application value, a tolerance coefficient or percentage is used that determines that above this value the work is considered over applied and below under applied.
The tolerance value depends on the work to be done, the input that is applied and the precision of the machine. Campo360 offers reference values, however the user can set his own.
What is it for?
The Operation quality report is used to:
Evaluate the application carried out according to the prescribed dose, analyze the percentage of waste of input and areas of application deficit.
Know the dose actually applied.
Identify the areas where there was variation between the prescribed and applied dose.
View the speed of the machinery: it allows to infer if the over or under application is subject to speed variations.
How is it generated?
I followed the following steps:
1. In the Reports tool, select the Operation quality Report.
2. Choose the prescription layer and its associated application map.
3. Determine the tolerance factor you want, remember that Campo360 offers some options by default.
4. Click on "Generate" to create the report.